Love R&B and Hip Hop from the 90s and 2000s?
Kulture Karaoke is the game for you! This vibrant game gives Karaoke a much-needed Kulture remix! The themed music category cards not only help you quickly pick a song but also makes picking a song quick and fun - so no more wasting good playing time. From the first pull, you'll take a trip down memory lane.
From "Performing a song that reminds you of bae" to "Performing a club banger" you'll be laughing, dancing, and reminiscing all night. Kulture Karaoke is basically a party in a box!
Call your crew, boo, or kids, and make it a game night because Kulture Karaoke will keep the good vibes flowing!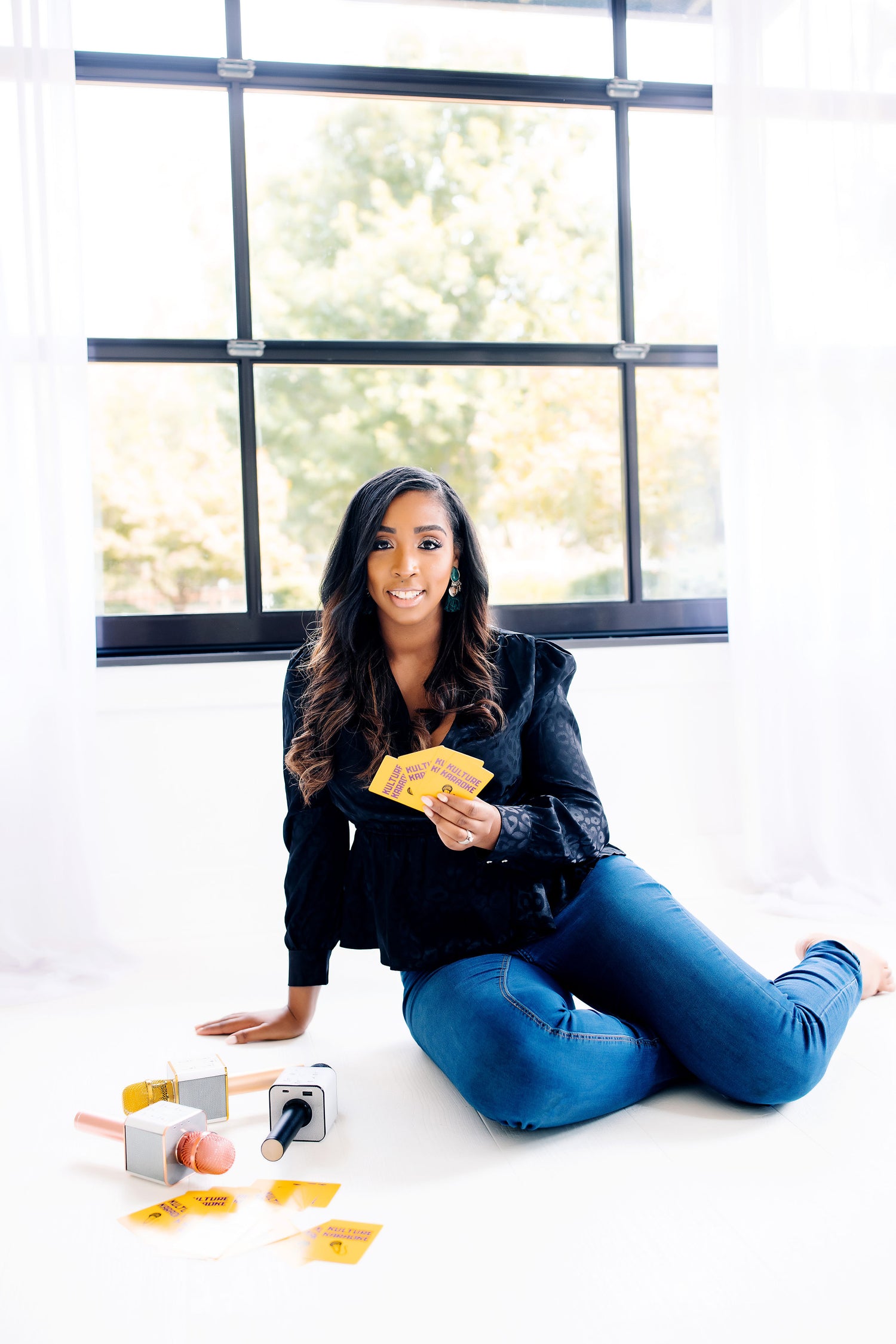 Meet The Creator
Dae Fenwick is the owner and creator of Kulture Karaoke. As a Detroit native, 80's baby, HBCU grad (Clark Atlanta University and Texas Southern University), personal injury & civil rights  attorney, and member of the first black sorority, Alpha Kappa Alpha Sorority, Dae believes in making products for us, by us. Dae's love for music started at an early age. One of her favorite things to do with her father growing up was ride in the back seat and listen to "old school music." They would play a game where Dae had to guess what a song was by just listening to the first few seconds. In this way, Dae learned the power of music, fun, and memories. 
Dae hopes you will enjoy Kulture Karaoke at your next game night, karaoke night, birthday party, road trip, Friendsgiving, pre-game or holiday gathering. Remember, grab a mic, grab your friends, and do it for the "Kulture!"